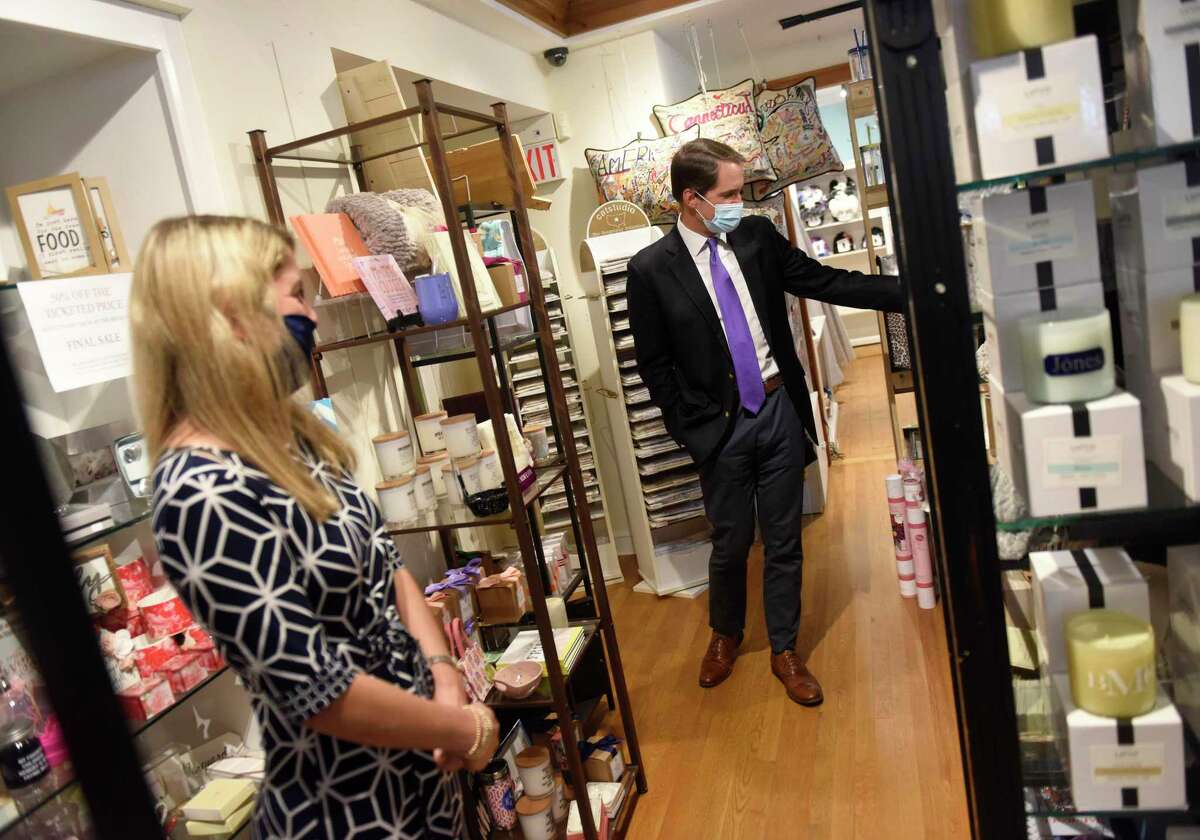 GREENWICH — U.S. Rep. Jim Himes visited two stores in his hometown of Greenwich on Thursday to learn more about the challenges faced by small business owners because of the COVID-19 pandemic.
Himes, a Democrat who represents the 4th District, dropped by Splurge gift shop, where he talked with owner Sonia Malloy about how the federal government can help small businesses.
Thee motto at Malloy's store is "doing good while doing business," and she said she regularly supports community charities.
Himes also visited Tiger Lily's interior design studio, a family-owned business run by Samantha Knapp. He met with staff members to learn about the challenges they are still facing from the pandemic, including the impact of the delta variant, workforce challenges of child care, obstacles to acquiring capital and mental health issues facing small business owners and their employees.
These visits come as Goldman Sachs 10,000 Small Businesses Voices released survey data this week showing that small businesses are still struggling amid pandemic-related headwinds, particularly when it comes to access to capital.
The visit was part of the Goldman Sachs 10,000 Small Business Voices "Road to Recovery" Tour. The nationwide tour is designed to discuss challenges that small businesses are still facing because of COVID.
A total of 44 percent of small business owners say their business has less than three months of cash reserves, putting them in danger should a COVID-19 related shutdown or emergency occur. Other recent national surveys from Goldman Sachs 10,000 Small Businesses Voices reveal that small businesses continue to face major challenges from inflation, increased operating costs, difficulties hiring and retaining employees, and insufficient resources for mental health and child car
e.